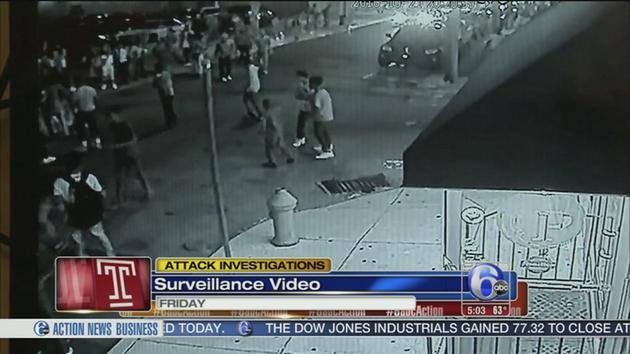 American Dissident Voices broadcast of October 29, 2016
by Kevin Alfred Strom
IT'S ALL so mysterious. Last week a "group of teenagers" were milling around a Philadelphia-area movie theatre and, for no reason at all, formed into groups of 20 or 30 and began attacking random strangers and beating them within an inch of their lives, stomping on them, covering their bodies with bloody bruises, and leaving them in the streets for dead. (None died, but matters might have been different if the workers in a local pizza restaurant hadn't intervened and called the police.) The motive wasn't robbery, for next to nothing was taken. The motive wasn't personal, since the attackers didn't know any of the victims. The motive wasn't gang warfare, since the victims weren't members of any gangs — in fact, most of them were students at nearby Temple University.
It's all a gigantic mystery. Has something gotten into the water, making young people go crazy? — making them go on murderous rampages for no reason at all? Or has a "voodoo man" turned them all into zombies, like a cheesy horror movie come to life?
Let's see what NBC had to say about the incidents,which happened a week ago Friday:
Four juveniles were arrested in a series of flash mob-style attacks on Temple University's campus this weekend that left students and police officers hurt, police and university officials said.

Groups of young people, estimated to number between 20 to 100, roved the school's North Philadelphia campus Friday night for nearly two hours causing havoc, authorities said.

Students were punched and kicked, an officer tossed to the ground and stones were thrown at passing cars, police said. As many as six Temple students were hurt in the attacks as they walked around campus between 8 p.m. and 9:30 p.m. that night, along with a university police officer and a Philadelphia police horse.

One student, who was not identified, told the college news site The Tab she was walking with her boyfriend near 16th and Oxford streets around 8 p.m. when they were attacked by two kids.

The student told the news site her boyfriend was able to run away but she was grabbed by the hair and beaten on her head and back.

"I somehow got to the other side of Oxford Street by the time they got me to the ground. I remember shoes coming for my face and after that I heard other kids from the group saying 'Yo chill, yo chill, it's just a girl' and they pulled my attackers off me," she reportedly said.

Police said a 20-year-old man also fell victim to an attack by kids from this group.

At 9 p.m., a Temple police officer was tossed to the ground, landing on top of her patrol bike, while trying to apprehend a 15-year-old boy who was seen throwing rocks at cars driving along Broad Street, police said.

The teen was running from officers when he attacked the patrolwoman, police said. She suffered bruises to her leg and a scrape to her knee. The teen was apprehended a block away.

About 10 minutes later, a 15-year-old teen walked up to an equine officer and punched the animal in the head and face at Broad Street and Cecil B. Moore Avenue, police said. The mounted officer had been dispatched to help disperse as many as 100 kids at that corner.

He was arrested following a short chase.

Another attack happened about 10 minutes after that, around 9:20 p.m., along the 1700 block of Cecil B. Moore Avenue. Three teens, an 18-year-old girl and two 19-year-old boys, were beaten down by as many as 30 young people, police said.

The girl suffered scrapes and cuts to her legs. Her cellphone was smashed and debit card stolen. Between the boys, an iPhone, wallet, backpack and Bluetooth wireless speaker was taken, according to police.

The suspects in this attack have not yet been arrested.

In all, as many as 50 juveniles were taken into custody and four — ranging in age from 15 to 17 years old — were charged with crimes. The charges include aggravated assault, robbery and assaulting a police officer.

 Temple spokesman Ray Betzner said Friday the juveniles played a "cat-and-mouse game" with officers. A campus alert warning students and staff was sent around 9:30 p.m.

Joe Lauletta, the father of one of the apparent victims, posted an angry message to Facebook about his daughter's attack.

He said the youth who attacked his daughter "held her down and kicked and stomped on her repeatedly," referring to the attackers as "sick animals." The attack landed her in the hospital, he added.

NBC10 reached out to Lauletta for an interview.
"Four juveniles." "Groups of young people." "Two kids." "Teens." The live news anchors went so far as to say "groups of roving juveniles." Got it, NBC, we got it. But that just describes the mystery attacks. It doesn't explain them. But now we have Joe Lauletta, "father of one of the victims," who posted an "angry message to Facebook." Now finally we might get somewhere. What does Mr. Lauletta have to say, NBC?
Lauletta said his daughter and two male friends were exiting the subway, coming home from the Temple football game when they were beaten.
Wait. That's it, NBC? Is that all they got out of an interview with Mr. Lauletta? That his daughter and friends were coming home from a ball game and they were "exiting the subway"? You've got to be kidding. That's not an interview, much less an interview with an angry man whose daughter barely escaped with her life. That's just a sentence. Scroll, scroll, scroll, scroll. Hmmmm. Now we're into "The Fastest Way To Pay Off $10,000 In Credit Card Debt" and "One Weird Trick Melts Belly Fat" territory. That seems to be the end. Damn. Nothing. Even after an interview with the angry father of one of the victims! One flat, emotionless sentence. I'd bet my life and a half that Mr. Lauletta said a lot more than that. But no. We get nothing. The mystery is getting deeper.
Let's see what NBC's competitor, ABC, had to say:
Four teenagers are in police custody after a series of random attacks near Temple University on Friday night.

Students, police officers – and even a police horse – were caught up in the chaos.

Surveillance video from a nearby pizza shop showed the mob and the melee on Oxford about a block off Broad in North Philadelphia.

Police say the group of teens went from street to street, randomly targeting Temple students, beating them up and robbing them.

Joe Lauletta's daughter was one of the victims.

"Her head was stomped on. The whole side of her face, the back of her head was black and blue. Her arms, her legs, her back, her ribs. She was on the ground. They were kicking her," Lauletta said.

Two police officers were assaulted and a police horse punched in the face.

"It was crazy. They were just jumping random people," said sophomore Sebastian Brennan.

Investigators say it all started on social media with a call to meet up at the Pearl Theater, but so many showed up they couldn't get in. So instead, they split off into groups… dead set on starting trouble.

"It just doesn't make sense to be destructive or disruptive towards traffic that's right there, pedestrians walking down the street, to engage in behavior where you were assaulting someone," said Lt. John Stanford of Philadelphia Police.

The university sent out an alert, but some students and parents told us they thought it came too late.

"We got the alert maybe an hour and a half later when it was all cleared up. I was happy to get the alert but it wasn't really timely," said sophomore Nicolas Mackarey.

Temple's Director of Public Safety, Charles Leone, said patrols were increased Saturday night, and that's something that will continue.

"Especially next weekend's Halloween so we're going to make sure we have plenty of resources out there," Leone said.

Police did arrest four boys ranging in age from 15-17. As for the timing on the alert to students, the executive director of public safety told us there was so much going on, and it was so chaotic, they were trying to piece it together before alerting the student body.
Hmmm. More mystery. "Teenagers." "Mobs." "Groups of teens." And, if you read a large number of controlled media reports on the attacks, as I did, you'll find the most-often used word is "random." These were "random" attacks. By a group of "teens."
A university text message "alert" that comes an hour and a half late doesn't do much good, by the way, especially if it fails to dispel the "mystery" and tell the potential victims who to look out for. Telling Temple students, many of them teens themselves, to watch out for "teens" is beyond insane and stupid. It's criminally negligent. Because Temple University's administrators know the solution to the mystery attacks; they know very well who it is that puts their students in danger, because they live with that danger every day and know the details of every single incident — especially the ones that they hush up completely themselves — but they refuse to forthrightly tell their own students about it.
And what about angry father Joe Lauletta, apparently eager and willing to be interviewed? Like NBC, ABC quotes him for one sentence only, saying "they" attacked his daughter. Not a word about who "they" are. NBC said it was "a youth" that attacked her. More mystery.
But the mystery is solvable. The Internet is still too free to prevent a really determined man or woman from finding out the truth — though the ADL and other Jewish groups are working to take away that freedom, and the major media are working with them to hush up the truth about crimes like these. I had to go to the alternative media, and to eyewitnesses themselves, to find the solution to the mystery — and to a Web site in England which published what Joe Lauletta really had to say, which he posted on Facebook. (So far they haven't taken it down. I'm sure they want to — but under the circumstances, they don't dare.) Here's his heartfelt, unedited statement:
I spent last night in the ER at St. Mary's HospitaI. I received a call from my daughter Christina after my sons football game. She was crying, I couldn't understand her, my heart dropped, I became scared, I said what is the matter? Dad, I was jumped, I'm beat up pretty bad. Where r u? Temple, they stole my phone. We're heading to the police station. I do not hear from her until she gets to her apartment. Rage is running through my mind the whole time. She said she is getting a ride home and wants to go to St. Mary's. I find out that her and her 2 male friends where badly beaten by a group of 30-40 black teenagers on their way home from the Temple football game. This happened after they got off the subway at Broad and Cecil B Moore. These sick animals held her down and kicked and stomped on her repeatedly. Thank god, the people from the pizza place intervened. They arrested 2 people at the scene. I have not let Christina out of my sight, she is resting. Every part of her body is badly bruised, it makes me cry just thinking about it. No broken bones. If you have children at Temple, tell them to be careful. Please keep Christina Lauletta in your thoughts.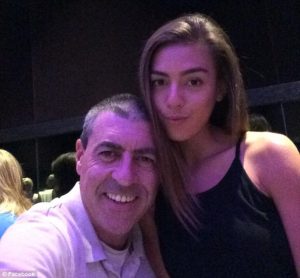 Finally the mystery is solved. The man that both NBC and ABC interviewed spoke out. But the gatekeepers of the networks censored his words. The only thing they let him say over their media was that "they" kicked his daughter after she got off the subway. How informative. I guess if they'd let his full statement out, they might have had to cut a few instances of the word "random" out of their reports. Lauletta had to go to his personal social media page to tell us that his White daughter was beaten half to death by a gang of 30 to 40 Blacks who had never seen her before in their lives and knew nothing about her except that she was White.
Also helping to solve the mystery are the eyewitnesses and residents of the area, who sometimes had their comments deleted from these media sites. Here are a few remarks I managed to rescue from the memory hole:
"All the perps were black. Why is that not part of the story? Is NBC10 or the Police Dept trying to hide something? Nowadays when racial incidents are everywhere, why are we not reporting on the race so people know what is going on?"

"I know some of the students who were in danger and it was all blacks attacking whites. Just the fact that ch 10 wouldn't say what race it was is enough evidence. Black lives like these don't matter."

"The race was identified as a mob of black teens by the girl who was beaten up even though the media has shied away from reporting what some of the victims stated."
The commenter then stated ironically that "these teens were just trying to raise awareness about issues and to start a dialogue."
"My boy was nearly beaten to death in Central Park at 72nd and Central Park West by two black 'teens' who told him they were killing him because he was white. A month later, we were both jumped and beaten by a group of black teens who told us clearly that they were tearing us up because we were white guys. I was attacked by the same gang of black teens a week later while walking to a local deli."

"The narrative dictates we only identify race when it's beneficial to the narrative itself. So, regardless of underlying circumstance, when a police officer (of any race, but especially non-black) shoots a black, you'll know it right away. But when 100 or more black teens run the streets looking for trouble, those inconvenient details are hushed. It's the same reason we need a hacker to tell us the truth about politics; our own media won't do it."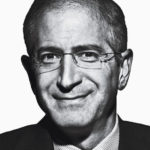 So let me solve the mystery behind the mystery for you — the mystery of why the major media avoid mentioning the race of the attackers and victims in cases like this; the mystery of why they censored Joe Lauletta's interview: The Chairman and CEO of Comcast, which owns NBC Universal is Brian L. Roberts, who, despite his Anglo-sounding name, is a Jew. He's even participated in the international Jewish athletic event, the Maccabiah Games, in Israel. Robert Iger, the Chairman and Chief Executive Officer of Disney/ABC, is a Jew — he's even an official of Steven Spielberg's "Shoah Foundation." Disney/ABC's senior vice president is attorney Alan Braverman, also a Jew. And ABC and NBC are not exceptions to the rule: Fully 75 per cent. of the top executives of major media companies in America are Jews — controlling almost all that you and your family see and hear about the world. Jews are only a little over two per cent. of the US population, so that is an over-representation of 3,650 per cent.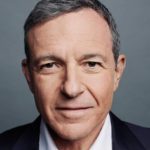 The major media are controlled and run by Jews. They want White people dead, replaced, mixed and immigrated and migrated and refugeed out of existence. Telling the truth about racially-motivated attacks on Whites by Blacks does not fit their agenda. So they cover up the truth about race. Meanwhile, kids, couples, the elderly, all innocents, are being attacked, raped, beaten, and killed — daily. And the races of attackers and victims are not reported, because (((they))) don't want a popular reaction and uprising on the part of Whites. They want us to go quietly. But some of us have awakened, some of us have joined the National Alliance — and that number grows every day.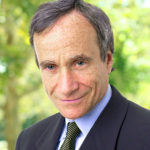 Vetting of Muslim immigrants won't stop this. A wall with a "big beautiful door" in it won't either. Two presidential candidates with innumerable ties and obligations to Bob Iger and Alan Braverman and their ilk also aren't going to solve this problem — they and their connections and their money and their power are the problem. It's a problem that the ballot box can't solve. It's a problem that's only going to get worse if we do nothing. But it's a problem which can be solved if we stand together and organize as a race, as a people. Let's do that.
* * *
You've been listening to American Dissident Voices, the radio program of the National Alliance. The National Alliance is working to educate White men and women around the world as to the nature of the reality we must face — and organizing our people to ensure our survival and advancement. Write to National Alliance, Box 172, Laurel Bloomery, TN 37680 USA to learn how you can make your life count — or visit natall.com. Once again, our postal address is Box 172, Laurel Bloomery, TN 37680 USA. Until next week, this is Kevin Alfred Strom reminding you of the words of Richard Berkeley Cotten: Freedom is not free; free men are not equal; and equal men are not free.