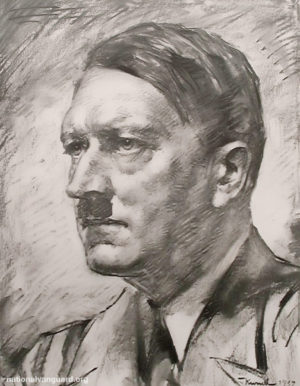 American Dissident Voices broadcast of June 24, 2017
by Kevin Alfred Strom
THIS WEEK we continue to explore the idea of a new religion for racially-conscious White people; and we return again to National Socialist Germany. As I said several weeks ago of that nation:
With profounder ideals and a stronger will than any other leadership structure of any other society for thousands of years at least, Germany ultimately sought to spiritually shepherd the unique expression of the Life Force and the growing consciousness that is our race through the dangers of the 20th century and beyond.
Today we go beyond the spiritual awakenings that took place there, and look with muted awe at the tragic apparent end of National Socialist Germany and the death — and undying spirit — of National Socialism's founder, Adolf Hitler. Was his life and death the beginning of a new religious tradition?