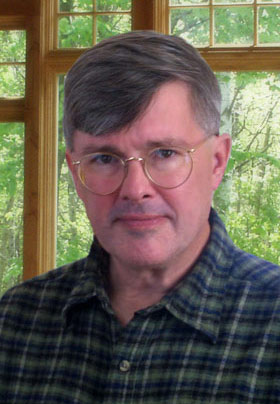 American Dissident Voices broadcast of December 1, 2018
by Kevin Alfred Strom
THIS WEEK we bring you the first part of my second interview on Resolution Radio with host Sonny Thomas.
In the show we talk about the things that racially-conscious families should be aware of, thinking about, and planning for.
In order to fit the interview, which ran well over the 90 minutes we allotted for it, into a reasonable amount of ADV programs, it has been edited for broadcast.
Some of the topics we cover are:
• An individual's awareness of illegitimate Jewish power can be achieved through many paths, since this truth is omnipresent in almost every aspect of society.
• One path followed by many is study of fractional reserve banking and the Federal Reserve.
• Giving bankers, a group dominated by Jews and interlocked with Jewish interests, the ability to create money out of nothing is a bad idea that impoverishes our people and gives aliens tremendous power over us.
• Both capitalist societies and Marxist societies are money-oriented and materialist, giving priority to economic activities and how they are divided, and material goods and how they are divided. But a proper society — one governed by Cosmotheist values and National Alliance principles — would give its highest priority to our racial survival, and would consider racial and spiritual progress as far higher in value than any economic value.
• Responsible White parents should remove their children from the public schools and home school them. The public schools will leave your children with a poor education and severe psychological damage. They will be taught to hate their own people. Public education has beem captured by the Jewish power structure and there is no current move to change that. Their goal is to recruit your children for their anti-White agenda. Parents should consider the Robinson Home Schooling system.
• There are thousands of free books downloadable as PDFs on the Internet, textbooks on every subject, healthy stories for children, books on history — written before the age of Political Correctness. They are an excellent resource for every family. Get yourself a handheld PDF reader and share these books with your children.
• There are non-PC traditional paper books available too. Haunt the book section of your local thrift store and pick these up too.
• Also support those, like the folks at Cosmotheist Books, who are producing and selling the very best books for racially-conscious White families. They are our new community in the making. Be a part of that. That community will eventually become our new nation.
• The National Alliance has just broken ground on a new facility that will house the William Luther Pierce Memorial Library, which consists of Dr. Pierce's original library and several other valuable racialist and historical libraries that have been added to it by donation or acquisition by Will Williams, National Alliance Chairman. This will be both a residence and a research/writing retreat media and center for producing new books and other outreach to our Folk.
Be with us again next week when we'll continue this wide-ranging interview, right here on American Dissident Voices.
* * *
You've been listening to American Dissident Voices, the radio program of the National Alliance. The National Alliance is working to educate White men and women around the world as to the nature of the reality we must face — and organizing our people to ensure our survival and advancement. We need your help to continue. Please send the largest contribution you can afford to National Alliance, Box 4, Mountain City, TN 37683 USA. You can also help us by visiting natall.com/donate. Once again, that address is Box 4, Mountain City, TN 37683 USA. Until next week, this is Kevin Alfred Strom reminding you to never give up.