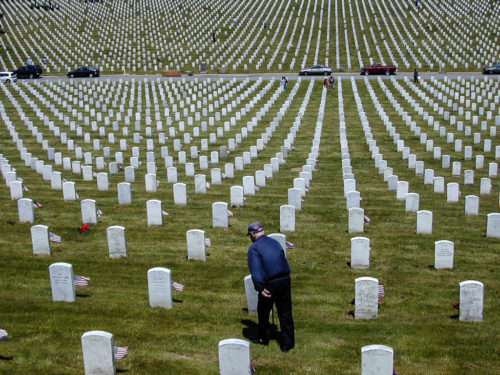 Americans should never again be asked to die in wars fought against our own interests.
American Dissident Voices broadcast of May 28, 2016
by Kevin Alfred Strom
On today's broadcast, I'll be delivering an updated version of my traditional Memorial Day program, but first I will be announcing some ways you can become more active in promoting the White resistance in your community. The National Alliance, our online magazine National Vanguard, and American Dissident Voices all depend on you, the reader and listener, to remain viable and keep growing. Without your donations, your monthly dues, and, most importantly, your day-in-day-out long-term dedication to spreading the word to others, we could not continue our important work. Please consider helping us by downloading or purchasing — and then using — the activist materials we offer. And watch this space — more items will be on the way soon.