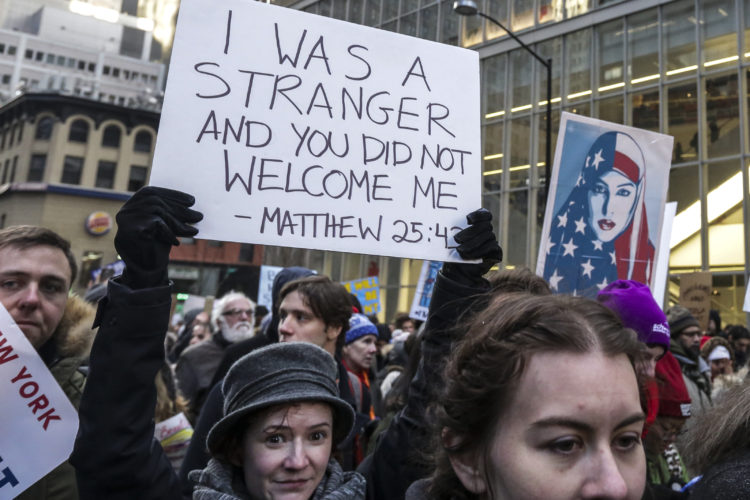 American Dissident Voices broadcast of 7 December, 2019
by Kevin Alfred Strom
https://audio.nationalvanguard.com/programs/ADV 2019-1207 – New Audio Book – Commissary to the Gentiles part 1.mp3
IN 1928 a nationally-known Jewish writer admitted that Christianity was a Jewish invention which utterly transformed — and, more importantly, intentionally transformed — the spiritual outlook of European Man. From the moment that Paul of Tarsus introduced the Jew-centric religion to the Roman world, a process began in which the deadly memes of "equality," loving your enemies, and worshipping your enemy's god would ultimately corrupt our spirit, fatally confuse our sense of identity, and sap our will to resist our exploitation and dispossession.
The writer was Marcus Eli Ravage and his admission, which was titled "Commissary to the Gentiles," was couched in terms of ironic, intemperate boasting and smug, casually assumed Jewish superiority. It was the second in a two-part series by Ravage carried in one of the leading media outlets of the time, The Century Magazine. We've already carried the first in the series, "A Real Case Against the Jews," in an American Dissident Voices program earlier this year.
We now present this most important work, newly-recorded by Vanessa Neubauer — "Commissary to the Gentiles," part 1. Listen:
* * *
Commissary to the Gentiles
The Century Magazine, February 1928
by Marcus Eli Ravage
YOU CHRISTIANS WORRY and complain about the Jew's influence in your civilization. We are, you say, an international people, a compact minority in your midst, with traditions, interests, aspirations and objectives distinct from your own. And you declare that this state of affairs is a menace to your orderly development; it confuses your impulses; it defeats your purposes; it muddles up your destiny. I do not altogether see the danger. Your world has always been ruled by minorities; and it seems to me a matter of indifference what the remote origin and professed creed of the governing clique is. The influence, on the other hand, is certainly there, and it is vastly greater and more insidious than you appear to realize.
That is what puzzles and amuses and sometimes exasperates us about your game of Jew-baiting. It sounds so portentous. You go about whispering terrifyingly of the Jew in this and that and the other thing. It makes us quake. We are conscious of the injury we did you when we imposed upon you our alien faith and traditions. Suppose, we say trembling, you should wake up to the fact that your religion, your education, your morals, your social, governmental and legal systems are fundamentally of our making! And then you specify, and talk vaguely of Jewish financiers and Jewish motion-picture promoters, and our terror dissolves in laughter. The Goi, we see with relief, will never know the real blackness of our crimes.
We cannot make it out. Either you do not know or you have not the courage to charge us with those deeds for which there is at least a shadow of evidence and which an intelligent judge and jury could examine without impatience. Why bandy about unconvincing trifles when you might so easily indict us for serious and provable offences? Why throw up to us a patent and a clumsy forgery such as the Protocols of the Elders of Zion when you might as well confront us with the Revelation of St. John? Why talk about Marx and Trotski when you have Jesus of Nazereth and Paul of Tarsus to confound us with?
You call us subverters, agitators, revolution-mongers. It is the truth, and I cower at your discovery. It could be shown with only the slightest straining and juggling of the facts that we have been at the bottom of all the major revolutions in your history. We undoubtedly had a sizeable finger in the Lutheran Rebellion, and it is simply a fact that we were the prime movers in the bourgeois democratic revolutions of the century before the last, both in France and America. If we were not, we did not know our own interests. But do you point your accusing finger at us and charge us with these heinous and recorded crimes? Not at all. You fantastically lay at our door the recent Great War and the upheaval in Russia, which have done not only the most injury to the Jews themselves but which a school-boy could have foreseen would have that result.
But even these plots and revolutions are as nothing compared with the great conspiracy which we engineered at the beginning of this era and which was destined to make the creed of a Jewish sect the religion of the Western world. The Reformation was not designed in malice purely. It squared us with an ancient enemy and restored our Bible to its place of honour in Christendom. The Republican revolutions of the Eighteenth Century freed us of our age-long political and social disabilities. They benefited us, but they did you no harm. On the contrary, they prospered and expanded you. You owe your pre-eminence in the world to them. But the upheaval which brought Christianity into Europe was — or at least may easily be shown to have been — planned and executed by Jews as an act revenge against a great Gentile state. And when you talk about Jewish conspiracies I cannot for the world understand why you do not mention the destruction of Rome and the whole civilization of antiquity concentrated under her banners, at the hands of Jewish Christianity.
It is unbelievable, but you Christians do not seem to know where your religion came from, nor how, nor why. Your historians, with one great exception, do not tell you. The documents in these cases, which are part of your Bible, you chant over but do not read. We have done our work too thoroughly; you believe our propaganda too implicitly. The coming of Christianity is to you not an ordinary historical event growing out of other events of the time, it is the fulfillment of a divine Jewish prophecy — with suitable amendments of your own. It did not, as you see it, destroy a great Gentile civilization and a great Gentile empire with which Jewry was at war; it did not plunge mankind into barbarism and darkness for a thousand years; it came to bring salvation to the Gentile world!
Yet here, if ever, was a great subversive movement, hatched in Palestine, spread by Jewish agitators, financed by Jewish money, taught in Jewish pamphlets and broadsides, at a time when Jewry and Rome were in a death struggle, and ending in the collapse of the great Gentile empire. You do not even see it, though an intelligent child, unfuddled by theological magic, could tell you what it is all about after a hasty reading of the simple record. And then you go on prattling of Jewish conspiracies and cite as instances the Great War and the Russian Revolution! Can you wonder that we Jews have always taken your anti-Semites rather lightly, as long as they did not resort to violence?
And mind you, no less an authority than Gibbon long ago tried to enlighten you. It is now a century and a half since The Decline and Fall of the Roman Empire let the cat out of the bag. Gibbon, not being a parson dabbling in history, did not try to account for the end of a great era by inventing fatuous nonsense about the vice and degradation of Rome, about the decay of morals and faith in an empire which was at that very time in the midst of its most glorious creative period. How could he? He was living in the Augustan Age in London which — in spite of nearly two thousand years since the coming of Christian salvation — was as good a replica of Augustan Rome in the matter of refined lewdness as the foggy islanders could make it. No, Gibbons was a race-conscious Gentile and an admirer of the culture of the pagan West, as well as an historian with brains and eyes. Therefore he had no difficulty laying his finger on the malady that had rotted and wasted away the noble edifice of antique civilization. He put Christianity down — the law which went forth from Zion and the word of God from Jerusalem — as the central cause of the decline and fall of Rome and all she represented.
So far so good. But Gibbon did not go far enough. He was born and died, you see, a century before the invention of scientific anti-Semitism. He left wholly out of account the element of deliberation. He saw an alien creed sweeping out of the East and overwhelming the fair lands of the West. It never occurred to him that the whole scheme of salvation was dedicated. Yet the facts are as plain as you please.
Let me in very brief recount the tale, unembroidered by miracle, prophecy or magic.
For a good perspective, I shall have to go back a space. The action conveniently falls into four parts, rising to a climax in the third. The time, when the first curtain rises, is roughly 65 B.C. Dramatis personae are, minor parts aside, Judea and Rome. Judea is a tiny kingdom off the Eastern Mediterranean. For five centuries it has been hardly more than a geographical expression. Again and again it has been overrun and destroyed and its population carried into exile or slavery by its powerful neighbours. Nominally independent, it is now as unstable as ever and on the edge of civil war. The empire of the West, with her nucleus in the City Republic of Rome, while not yet mistress of the world, is speedily heading that way. She is acknowledged the one great military power of the time as well as the heir of Greece and the centre of civilization.
Up to the present the two states have had little or no contact with one another. Then without solicitation on her part Rome was suddenly asked to take a hand in Judean affairs. A dispute had arisen between two brothers over the succession to the petty throne, and the Roman general Pompey, who happened to be in Damascus winding up bigger matters, was called upon to arbitrate between the claimants. With the simple directness of a republican soldier, Pompey exiled one of the brothers, tossed the chief priesthood to his rival, and abolished the kingly dignity altogether. Not to put too fine a point on it, Pompey's mediation amounted in effect to making Judea a Roman dependency. The Jews, not unnaturally, objected; and Rome, to conciliate them and to conform to local prejudice, restored the royal office. She appointed, that is, a king of her own choosing. He was the son of an excise-man, an Idumean by race, named Herod. But the Jews were not placated, and continued making trouble. Rome thought it very ungrateful of them.
All this is merely a prelude, and is introduced into the action to make clear what follows. Jewish discontent grew to disaffection and open revolt when their Gentile masters began importing into Jerusalem the blessings of Western culture. Graven images, athletic games, Greek drama, and gladiatorial shows were not to the Jewish taste. The pious resented them as an offence in the nostrils of Jehovah, even though the resident officials patiently explained they were meant for the entertainment and edification of the non-Jewish garrison. The Judeans resisted with especial strenuousness the advent of the efficient Roman tax-gatherer. Above all, they wanted back a king of their own royal line.
Among the masses the rebellion took the form of a revival of the old belief in a Messiah, a divinely appointed saviour who was to redeem his people from the foreign yoke and make Judea supreme among the nations. Claimants to the mission were not wanting. In Galilee, one Judas led a rather formidable insurrection, which enlisted much popular support. John, called the Baptist, operated in the Jordan country. He was followed by another north-country man, Jesus of Nazareth. All three were masters of the technique of couching incendiary political sedition in harmless theological phrases. All three used the same signal of revolt — "the time is at hand." And all three were speedily apprehended and executed, both Galileans by crucifixion.
Personal qualities aside, Jesus of Nazareth was, like his predecessors, a political agitator engaged in liberating his country from the foreign oppressor. There is even considerable evidence that he entertained an ambition to become king of an independent Judea. He claimed, or his biographers later claimed for him, descent from the ancient royal line of David. But his paternity is somewhat confused. The same writers who traced the origin of his mother's husband back to the psalmist-king also pictured Jesus as the son of Jehovah, and admitted that Joseph was not his father.
* * *
Thank you, Miss Neubauer. You've been listening to part 1 of "Commissary to the Gentiles," originally written by Marcus Eli Ravage in 1928. It is an admission — a boasting admission, in fact — a confession of the Jewish part in altering and perverting the spirit of European Man.
Be sure and be with us on our next program, for the second and concluding segment of this vitally important series — which cuts to the very heart of what it is that makes White people such easy marks for those who are trying to kill us — and makes so many of us utterly unable to defend ourselves — and who it is that's really behind the "still small voice" implanted in us in childhood that stops us from doing what is necessary to survive.
Listen, and learn — right here on American Dissident Voices.
* * *
You've been listening to American Dissident Voices, the radio program of the National Alliance. The National Alliance is working to educate White men and women around the world as to the nature of the reality we must face — and organizing our people to ensure our survival and advancement. We need your help to continue. Please send the largest contribution you can afford to National Alliance, Box 4, Mountain City, TN 37683 USA. You can also help us by visiting natall.com/donate. Once again, that address is Box 4, Mountain City, TN 37683 USA. Until next week, this is Kevin Alfred Strom reminding you to never give up.
This radio program and 24/7 radio network are entirely listener supported, and have been for almost 30 years. We received more than 200,000 visits to our site last month, more than some medium-size "mainstream" news outlets. Our outreach is constantly growing. But we totally depend on that responsible, caring, adult fraction of our listeners to stay on the air. Won't you join their growing ranks?
All we ask for is a donation of $50 each year — less than $1 a week. Are we giving you personally at least that much value? Simply visit natall.com/donate — and choose the $50 option to give online.
For a donation of $250 a year, under $5 a week, we'll send you our printed National Alliance BULLETIN each month. It's America's longest-running pro-White publication. Just choose the $250 option at natall.com/donate and let us know you want to receive the BULLETIN. If you prefer to donate via postal mail, just write us at National Alliance, Box 4, Mountain City, TN 37683 USA. That's Box 4, Mountain City, TN 37683 USA. And thank you for your help!
https://audio.nationalvanguard.com/programs/ADV 2019-1207 – New Audio Book – Commissary to the Gentiles part 1.mp3