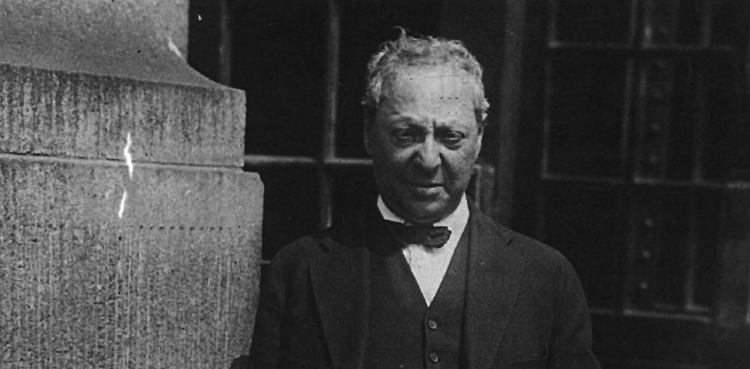 American Dissident Voices broadcast of February 23, 2019
by Kevin Alfred Strom
THIS WEEK we present the last part, part three, of "A Century of Jewish Lies," in which you'll learn more of the outrageous dirty tricks employed by the Jewish power structure in the Leo Frank case — a murder case that marked the beginnings of the domination of America by Jewish power, Jewish criminality, and Jewish propaganda.
In today's episode, you'll learn how the Frank forces offered money to numerous individuals to swear falsely and frame an innocent man for the murder of a 13-year-old girl — a murder really committed by Atlanta B'nai B'rith president Leo M. Frank. You'll learn how they insinuated one of their agents into intimacy with a young female witness, callously using sex and romance to obtain false testimony — and many more moral outrages that will make your blood boil. This account is taken directly from court hearings and contemporary articles on the case.
Here is Miss Vanessa Neubauer to tell us how they committed these crimes — listen.
(Listen to the broadcast for the full text.)
* * *
So there you have it. Even after being proven in court to have engaged in perjury; payoffs; spiriting of witnesses to distant cities; planting of fake evidence; sexual abuse of women to obtain false testimony; paying an attorney to run a false flag operation, pretending to be working for the murder victim's family; and even attempted murder for hire, the Jewish power structure still had the gall to 1) appeal to higher courts, including the US Supreme Court, claiming that Jewish sex killer and B'nai B'rith official Leo Frank was not given a fair trial, and 2) continue a nationwide multi-million dollar propaganda campaign portraying Frank as an "innocent victim of anti-Semitism." And on top of all that, after attacking and attempting to frame two honest Black men in the crudest way imaginable, that same Jewish power structure just a few years later began presenting itself as "the friend of the Black man." The Jewish establishment of 1913, just like the Jewish establishment today, is no friend of any other race or group. Its pretense of concern for "Black rights" is as fake as its pretense to be "America's ally" in the Middle East, or its pretense that its effort to strike down anti-pornography laws was motivated by a "love for free speech." There is a lesson for all peoples of the Earth to learn here.
You've been listening to Miss Vanessa Neubauer presenting part 3, the concluding part, of "A Century of Jewish Lies" here on American Dissident Voices. This excerpt is itself just one of the 29 audio segments of this ground-breaking work originally published on The American Mercury, which is based the Nation of Islam book series called The Secret Relationship Between Blacks and Jews, vol. 3. Volume three is entitled The Leo Frank Case: The Lynching of a Guilty Man.
* * *
You've been listening to American Dissident Voices, the radio program of the National Alliance. The National Alliance is working to educate White men and women around the world as to the nature of the reality we must face — and organizing our people to ensure our survival and advancement. We need your help to continue. Please send the largest contribution you can afford to National Alliance, Box 4, Mountain City, TN 37683 USA. You can also help us by visiting natall.com/donate. Once again, that address is Box 4, Mountain City, TN 37683 USA. Until next week, this is Kevin Alfred Strom reminding you to never give up.